Singer and Songwriter Laura Dare at August Arts In Progress
Date:
Tue, 08/24/2010 -

7:00pm

-

9:00pm
Summary:
Tuesday, August 24, 7:00 to 9:00 P.M., at the Monterey YMCA, 600 Camino El Estero. The events are free and open to the public and refreshments are served.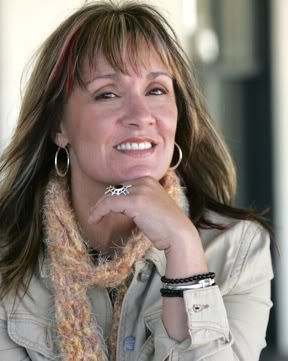 Laura Dare's music has been described as bluesy pop, with elements of jazz, rock and country. Her performance style has been described as "a tsunami of womanly storytelling". Her Arts in Progress presentation is titled "From the Voice in My Head to the Heart on My Sleeve: Why it's Okay to Write Songs", and will focus on how songwriters develop as artists.
In 2006 the legendary Monterey saxophonist Roger Eddy produced Laura's CD "Wherever You Go". Dare wrote all the lyrics and music and collaborated with some of Monterey's finest musicians on the project.
In 2008, Laura released another CD, "Boyhood Shadows" soundtrack, after she composed and performed the score for the award-winning documentary of the same name.
Dare is the mother of two young children and lives in Monterey. She can be contacted at www.LauraDareMusic.com
Upcoming AIP Events
September 28: Guitar Making with Kenny Hill of Hill Guitar Co.
October 26: Salinas Valley Digital Art Guild
November and December: no event