Extraordinary Life: Deepening Our Conversation with Creativity
Date:
Tue, 08/25/2015 -

7:00pm

-

9:00pm
Summary:
Arts Habitat will present Anne and Pete Sibley at Arts in Progress (AIP) on Tuesday, August 25, for a presentation entitled Extraordinary Life: Deepening Our Conversation with Creativity.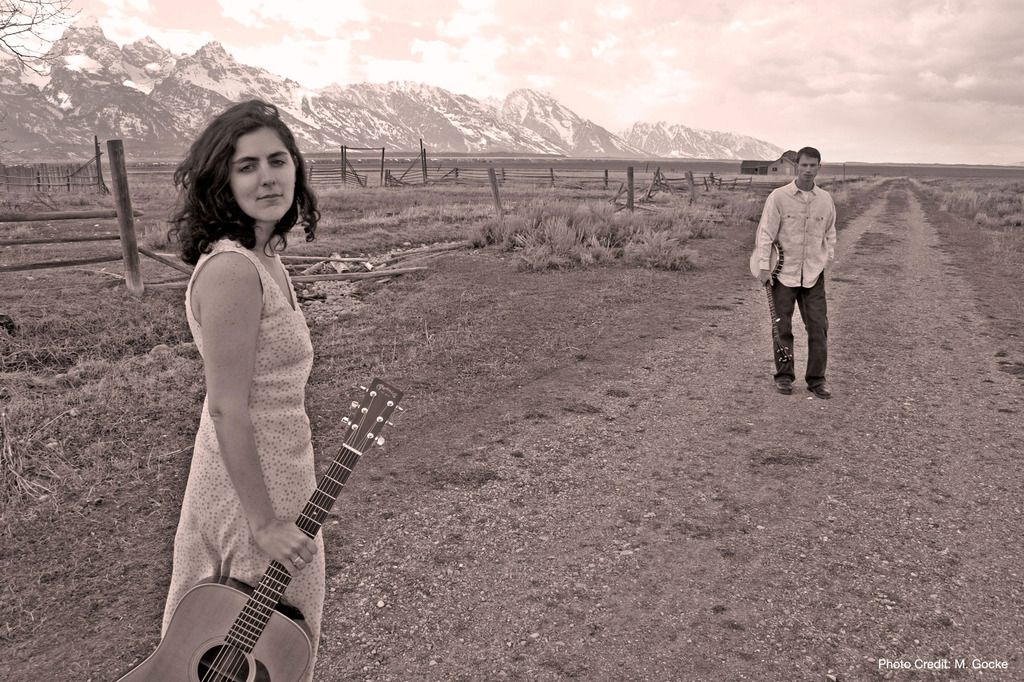 Anne and Pete Sibley
Anne & Pete's presentation will focus on how to continue to say "yes" to creativity throughout one's lifetime. They will address the questions: How do you stay inspired when traveling, parenting, living a "busy" life? How do you balance business and the simple inspiration and creation of the music? How do you stay true to your authentic inner voice?
With two voices in harmony, a guitar and a banjo, Anne and Pete Sibley sing. They seek to convey music more attune to an experience than to a simple song. Raised in the Northeast, settled in the West, Anne and Pete continue to strive to live an authentic life.
In 2009, less than a decade after they released their first album, the Sibleys' music hit the national spotlight with a blue ribbon finish in the "Great American Duet Sing Off" on National Public Radio's A Prairie Home Companion. They've performed live at NYC's Town Hall, Washington DC's Kennedy Center and at festivals such as North Carolina's Merlefest and Colorado's Rockygrass.
In 2011, Anne & Pete said a greater "yes" to their music. In 4 weeks time they sold their home of 12 years in Jackson Hole, gave away almost everything they owned (including their beloved dog, Buddy), put their young children and instruments (and whatever else fit) into their Subaru, and hit the road! The road trip ended up being over 14 months long, bringing them in front of hundreds of audiences and through 30 states, while they looked for the next place to call home. In California they finally stopped the van (the Subaru had died in Kansas) when their dream home appeared by the ocean. They then began building the groundwork for theirrecently released album, Extraordinary Life, while continuing to deepen their musical incarnations.
AIP has returned to the Museum of Monterey-Stanton Center, located at 5 Customs House Plaza, Monterey. The monthly events will again include complimentary refreshments, and run the fourth Tuesday of each month from 7:00 to 9:00 p.m. Free 2 hour parking is available to locals with an I.D. at the Fisherman's Wharf lot. Doors open at 7:00 p.m. for socializing, eating and drinking; the program runs from 7:30 to 8:30; and the last half hour allows time for one on one conversation with the presenters and continued enjoyment of the evening.