Inspired Balancing Act: My Life as a professional muralist and Organist.
Date:
Tue, 06/24/2014 -

7:00pm

-

9:00pm
Summary:
Arts Habitat Presents
Painter and Organist
Ann Thiermann
at Arts in Progress
Museum of Monterey at Stanton Center
5 Customs House Plaza, Monterey
Tuesday, June 24, 7:00 to 9:00 P.M.
$5 Admission Fee
2 hours free parking at Fisherman's
Wharf lot with local ID
Arts Habitat will present muralist and organist Ann Thiermann, at Arts in Progress (AIP) on Tuesday, June 24th, for a presentation entitled Inspired Balancing Act: My Life as a professional muralist and Organist.
AIP takes place the fourth Tuesday of each month from 7:00 to 9:00 p.m. The event takes place at the auditorium of the Museum of Monterey at Stanton Center, 5 Customs House Plaza, Monterey. AIP is open to the public, the admission fee is $5 and complimentary refreshments are served. The first and last half hours are devoted to socializing and community building. The program runs about an hour, from 7:30 to 8:30 p.m.
Thiermann will share personal stories of growing up in an artistic family, learning ways to make music and art as early as reading and tell of her parallel academic years studying and practicing both painting and music, professionally, since her twenties. She says that practicing music and art are like speaking two similar romance languages. Counterpoint rules for composition are directly applicable to visual compositions, especially panoramic murals where the viewer takes time to move linearly from left to right.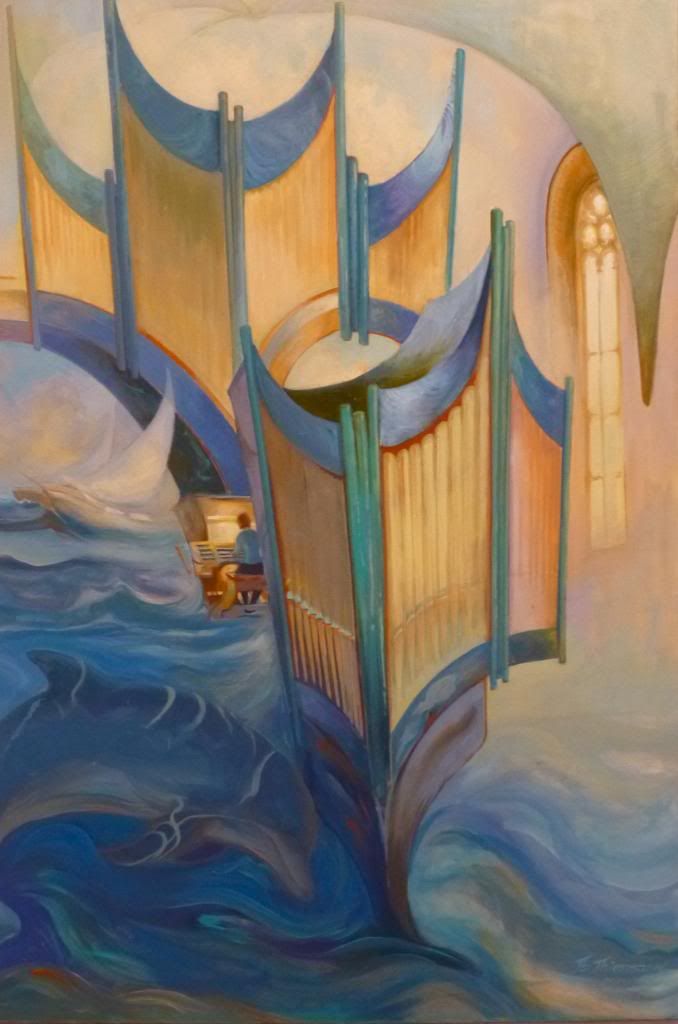 Ann Elizabeth Thiermann, is a classically trained fine-art landscape and figurative painter and is included in numerous private and public collections through out California including state parks and natural history museums. Ann's Monterey Bay natural history paintings may be found at Butano State Park, Half Moon Bay State Park, Lake San Antonio, Santa Cruz Natural History Museum, Seacliff State Park, Toro Park, UCSC American Indian Resource Center, Waddell Creek Nature Center, and the Oakland Museum.
The murals, created in her studio on vinyl acrylic wallpaper or on location on concrete, utilize her "field notes" or "plein air" studies created on location in pastel.
Thiermann's murals provide an essential visual
component to further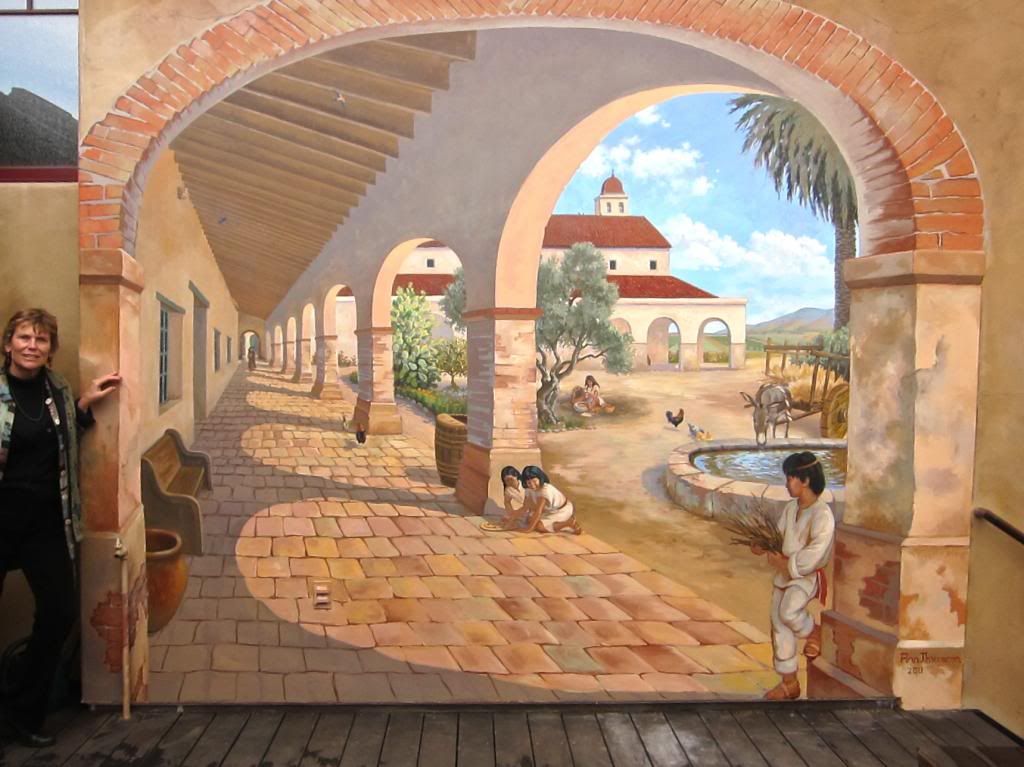 education
about our natural environment
and include Native Americans, native plants, and both extant and extinct animals that have inhabited these natural spaces. She has also created historical and botanical murals for public and private clients. Ann strives to engage the viewer with compositional elements that have a visual flow of form, light and line, akin to musical expression, a reflection of her lifetime work as a classical pianist/organist.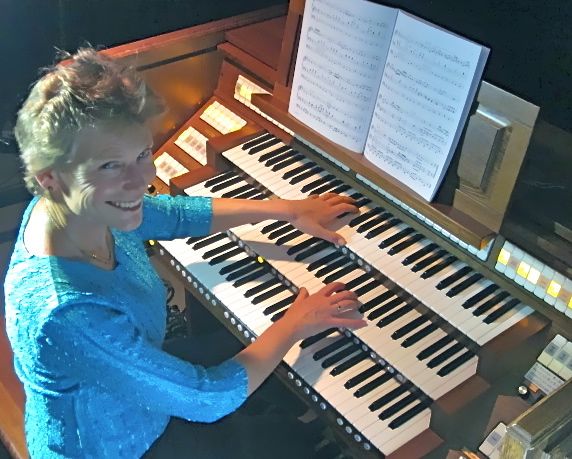 Working as a church organist and pianist since the early 70's, Ann/s keyboard skills
continue to provide the steady opportunity for income, community involvement, and artistic expression. She regularly plays chamber music and participates in local
concerts, and took the recital "Colors of the Organ in the American West" to Sweden and Germany in 2013 after performing the premier organ recital at the Cabrillo Samper Recital Hall, where she teaches.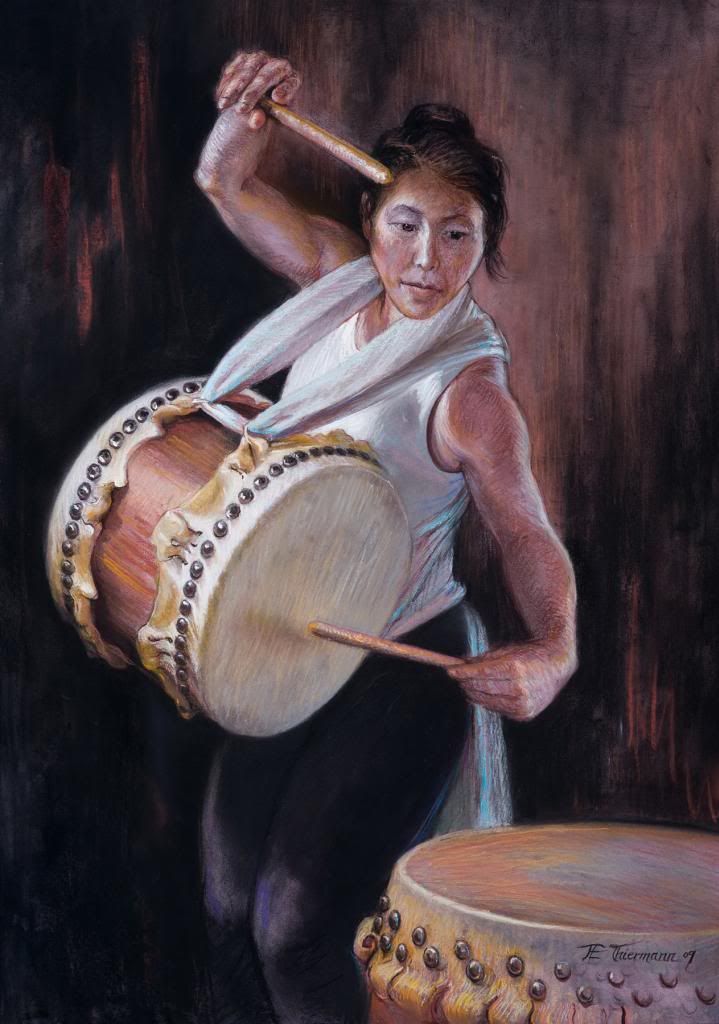 An experienced educator, with an MFA in Painting from CSULB, Ann teaches drawing, painting, figure, portrait, perspective, color and design and landscape painting at Monterey Community College and Cabrillo College, and botanical illustration through Cabrillo Extension