AIP presents designer and artist Lance Brown, "Through the Artistic Eye"
Date:
Tue, 05/27/2014 -

7:00pm

-

9:00pm
Arts Habitat will present designer and artist Lance Brown, at Arts in Progress (AIP) on Tuesday, May 27th, for a presentation entitled "Through the Artistic Eye"
AIP takes place the fourth Tuesday of each month from 7:00 to 9:00 p.m. The event takes place at the auditorium of the Museum of Monterey at Stanton Center, 5 Customs House Plaza, Monterey. AIP is open to the public, the admission fee is $5 and complimentary refreshments are served. The first and last half hours are devoted to socializing and community building. The program runs about an hour, from 7:30 to 8:30 p.m.
Through the artistic eye art is pervasive. People who don't see things as art are not looking artistically. Lance will talk about how he arrived at art as a career, hiscreative process, his life experiences and the difference between a calling and a distraction. He will also explain why he creates labyrinths.
Lance Brown is an artist, builder, 4th generation metal worker and custom designer. His artwork includes sculpture, especially in copper, photography, and various projects involving interior design, space planning and landscape design.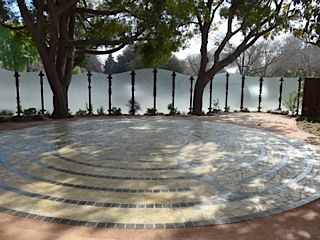 Originally trained and skilled as a contractor, he's taken his extensive expertise in visioning,
designing, and building indoor and outdoor transformational spaces and married it with a fine arts emphasis. Lance has created many notable Bay Area pieces
ranging from garden labyrinths and interior design to large and small sculptural works including the designing and building of the labyrinth at the Center for SpiritualEnlightenment (CSE) and the First Congregational Church in San Jose. His current labyrinth project is located at the First Congregational Church in Palo Alto. His photographs of the Elkhorn Slough have been shown at the Monterey Marine Lab's open house.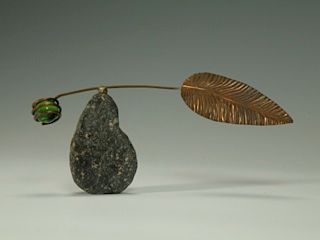 Lance was born and raised in Los Gatos, and has lived in Santa Cruz County
for over 40 years. He is a one-man operation, as Lance Brown Design, and is open to collaborations. Lance can be contacted at
lwbart@gmail.com